Festive Farm is positioned between the two villages of Wellington and Canon Pyon in north Herefordshire and is our largest site where we grow around 40,000 trees, so plenty of choice. Feel free to wander around this beautiful plantation, with views towards the Malvern Hills, and select you're special tree. Or if you prefer, select a freshly cut tree from our large display area.
Our friendly team are on hand to offer advice and assistance.  We will net your tree and if needed carry it to your car.  We are expert at putting large trees in (or on) small cars!!
Whatever you are looking for we hope we have thought of it first… so you can choose from…
Ready Cut
Drop in and select from our large display of freshly cut Christmas trees.
Water holding stands are also available.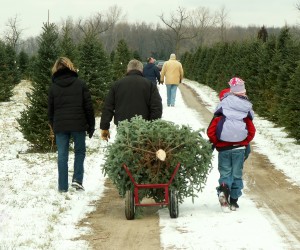 Choose & Cut
Wander through the plantation, choose your tree in the field, then we will cut and wrap it, and even take it to your car if needed.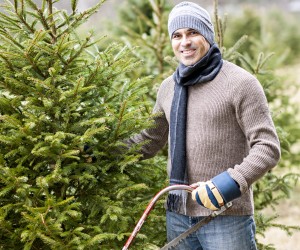 You Cut
If you want family fun, you can cut your own tree from the plantation but remember to bring your saw!
Please NO CHAINSAWS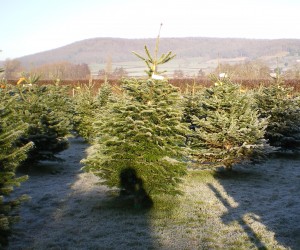 Pot Grown
These trees have been grown in the pot and are ideal if you are looking for a tree to grow on.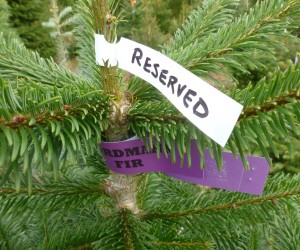 Reserve It
For those who want to get organised, visit us in November, tag your growing tree and we will cut and net it for you to collect In December.
Sorry everyone but Santa won't be coming to see us at Festive Farm this year and his Winter Wonderland will remain closed.
May be next year!